Hey lovelies! Is everyone excited that it's Friday? I know I am. I thought I'd just talk about random stuff happening in my life today. Each probably could be an entire blog post but most don't seem as attention getting as others so here goes. Let's get random on a Friday, shall we?
THE CAT
Some of you have asked about how Angus the rock kitty is doing. I'm happy to say he's back to his old self. He's a bit evil, rude to his sister, selfish, lovable, cunning, and cheerful all in one. He's also a bit moody. If there could be a poster child for goth, in the cat community it might be Angus. He's always commenting about wanting to go to his "dark place". What your cat doesn't talk to you?
After what felt like 2 months (probably only 2 week) of a hunger strike from him, over his new wet food, I finally found the KEY to getting him to eat his Rx food. He's always been a dry food cat, so I think the wet food turned him off. Which is odd all my old cats LOVED it. We tried cutting it with chicken broth, wetting it with water, nothing was working. We finally gave in and purchased a few small cans of Purina Urinary Tract food. I mixed some of that in and he still would lick a few bites out and then pass it up. The food was going bad before I could get him to eat it. Expensive food, food you have to purchase by the case. I was about to give up and call the vet, but I knew since he had an appointment for a booster shot about a week away that I'd be patient. After googling and reading a ton of stuff online I kept seeing people mention heating up the cats food. I thought, seriously? I'm going to be the woman that warms her cat's food? Why don't I just adopt 8 more cats and call it a day, be the crazy cat woman. But I figured at this point it was worth a shot. Angus was dropping weight, I could tell. I could feel his hip bones, he seemed lethargic, not moving from the bed, or the couch ALL. DAY. LONG. I don't even if he was using the litter box. It didn't seem like he was. I was willing to try anything at that point. That night after getting home I nuked his dinner. About 15 seconds on 100% power. There were warm pockets, and cold pockets, you know how microwaves do. So I stirred it up and hoped for the best. I placed Angus in front of his bowl and he sniffed it a bit, and then began eating like, well, like he hadn't eaten in two weeks. He cleaned his bowl. I guess the solution was heating up the food.
I've heard cats eat based on smell. I'll be honest I think the food smells horrible and even worse when you heat it, but it does give off more of an odor after warmed.
While at the vet I realized I was right. He had gone from 11 lbs. to 8 lbs. I could tell he was lighter, skin and bones, OK not exactly but I could tell he had dropped a lot of weight. (If only I was that lucky). All his vitals checked out and I let the vet know about our hunger strike issue but it seemed to be solved.
So as of today, he's back to his old self. And is now ANXIOUS, DEMANDING and VOCAL about when he's ready for his food in the morning and at the end of the day. It's nice to have him back to normal, again.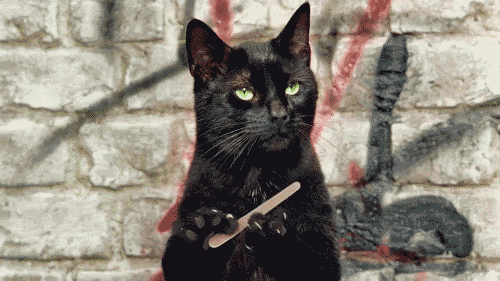 ****
CABLE
We are still surviving, make that THRIVING not having anything more than basic cable, Neftflix and Hulu Plus. I'm loving it. We've caught ourselves up with Mad Men (love the show!) and just last night we started Downton Abbey. I can tell already I'm going to like it. Another show to get sucked into. Before long it will be time for Game of Thrones and I won't know what to do with myself.
I'm happy we made this switch. I've also been able to start watching some documentaries I've been wanting to see, as well as other movies and old TV shows. I never knew I would be interested in The Fall Guy - but Mike was watching it the other morning and I'm pretty sure I might enjoy it.
P.S. I don't know if I will be able to watch anymore vegan or vegetarian documentaries. I lost my self in Vegucated on Netflix and cried my eyes out. The slaughter houses were bad enough but it was the connections lost between mother animals and their babies that killed me. Needless to say I haven't gotten it out of my head, but yes, I'm still eating meat. I know, I'm horrible!
****
RECYCLING
In an effort to "do more with less" Mike looked into us getting a recycle bin for our home. It was quick and easy. He literally called the city department, and they told him they would drop off a bin, free of charge to our home on their normal route. I was so excited. Our best pal AK had been recycling for almost a year and kept telling us all the great benefits. The biggest kicker, you end up taking out the trash MUST less. This was a bigger thrill for Mike, but I will admit I feel bad when he's on the couch comfortable and I ask him to take out the trash. To be fair, I can do it, my hands aren't broken, it's just usually I'm in the middle of making dinner when this happens.
Needless to say it's been 2 cycles of letting the bin sit on the curb full of our trash and it's been great. Last week when he took out the trash and our bin, he put in a new trash bag. By the time trash day came around again we had used exactly 1 trash bag. That has never happened. I would guess we did at least 2-3 bags a week from the kitchen trash alone. That is a lot of garbage, that is a lot of junk going into the landfill, and that is a lot of treks out of the garbage can, in the dark, and the cold for Mike.
This past week our recycle bin was FILLED to the brim. Between the cans of beans, the beer cans, the cat food cans, our pizza box, our boxes from cereal or other containers, newspapers, junk mail etc. We realized just how much TRASH that wasn't trash that could be recycled we went though.
It's a great feeling. In the past I re-used a lot of stuff. Old yogurt containers with a good lid, carry out containers, I would wash these and reuse them. They are perfect for left overs. I'm now happy that once they seem like they've been worn out enough, I can toss them in the bin and know they are going somewhere to be reused and NOT stuffed in a landfill.
We may be late to the game, but I always say, better late than never.
****
SPRING
The weather here in North Alabama has been SO unpredictable lately. It was snowing last Sunday and then WARM and 60's the next day. WTF? I am so anxious for great weather. I'm not ready for summer but I am ready to go out for a walk with Mike and June and NOT freeze. I'm also ready for kayak season.
****
HD TV
My husband is a genius. He researches and he figures stuff out. He's a fixer. About 2-3 weeks ago, our small flat screen in the game room went out. Just stopped working, wouldn't turn on. He said there were warnings about it going bad before this. I was upset. We really didn't have time or money for this to happen. Granted we don't NEED tv. And we could share the living room one but we had worked out a great system since getting his gaming PC that he would play in the game room and I could workout or watch netflix in the living room. Mike started looking into ways to fix the television and at first started hitting a wall to find parts to fix it. After looking all over, he found a place to get the part he needed and low and behold fixed our small HD TV.
I was so excited and proud of him. He spent all of maybe $7.00 and repaired it himself. My man is a savvy and smart guy. The repair he made would have cost us about $200.00 had we taken the TV somewhere. At that point it would be wiser to just purchase a new one right? So thanks babe, for saving us money, and time!
****
SPRING FEVER
In line with wanting to do stuff outside. Mike and I have been trying to plan a simple weekend get away. Nothing elaborate, nothing too expensive. Just a fun trip. We've been daydreaming of going to New Orleans to eat our way and drink our way through the French Quarter. Or possibly even The Mississippi Delta, to do the same. I'm really happy that my husband likes to travel like I do. It's not just about sights, but about the food and drink. The experience, not about the things you can purchase. Sights and sounds. I hope we will be able to make this happen. And worse case if we can't I'd be happy too with a trip down the Natchez Trace, hiking trials or even just going camping somewhere locally. We have the whole spring and the summer, I want to make the most of it!!!
****
DEBT
I'm happy to say that I have officially paid off two of my credit cards. It's an amazing feeling. I have a bit more debt to crack away at, but this small victory is one I will savor to keep me going. It's truly and amazing feeling. This year I feel like I will really make leaps, bounds and dents in it, and keep it that way.
****
WEIGHT
Mike had blogged about wanting to lose weight and I think his one simple comment about that on his blog was what I needed. I've been super lazy, over eating, just flying by the seat of my pants again. I know honestly the ONLY way I'm going to lose weight is if I get my ass moving, and eating better. I hope together he and I can make this happen again. Back when I first did P90X we dropped weight. The better food was a great help. Let's hope we can make this happen again. It's time to get physical.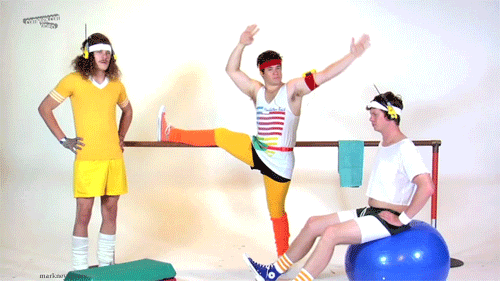 ****
PMS
I tweeted the other day "Once a month I get really worried that I'm seriously depressed. Two days later I get my period." #itsonlyPMS
I swear once a month or every other month I think something is wrong with me. I get emotional, lazy and just feel hopeless and helpless. Then BAM... I wake-up and realize it's only hormones. What a sick trick. It's just annoying. Anyone else get this way? I should know that whenever I crave chocolate uncontrollably, that it's right around the corner. It's like clock work.
****
SPECIALTY BEER
For years I have been a light beer drinker. Mich Ultra is my favorite these days. But lately, I've been purchasing 6 packs of different brews just to try them. I'm also smitten with most of the new Ciders on the market. I know none of these are great for my waistline since they are all higher in calories, but I've noticed I drink less of these. My favorites currently are Abita's Strawberry, Magic Hat #9, Crispin Cider (it's pricey and you only get 4 to a pack but its really good), Strongbow Cider (dryer than most, and my favorite) and lastly Shock Tops seasonal Beer/Cider mix. It's made with honey crisp apples and so tasty! I hope that since it's seasonal it lasts through Summer. I'd love to sip that on a hot night.
****
Well there you have it - everything that's been happening or on my mind. Done and done. I hope you all have a great weekend! The weather here is supposed to warm up. Mike had blogged about possibly putting our porch furniture in the front yard and reading a book - I'm totally game for that. HAPPY WEEKEND!